Alex Mavrocordatos

Alex Mavrocordatos is a certified Body Control Pilates matwork coach at level 3 ( REPS) and is a REPS level 4 Specialist Instructor. His Pilates for Lower Back Pain qualification is at level 4 and he is a registered Back4Good practitioner and BackCare professional. Alex is a Supervising Teacher at the Body Control Pilates centre.
Further specialised training at BCP has included Intermediate Matwork; work with Older Persons (Pilates for Life, 'All Ages'); Bone Health (and Osteo-porosis/penia); Pre/Post-Op Hip Replacement; Gait, Anatomy Trains and Fascial Efficiency and Postural Assessment (with James Earls); with Zachery Dacuk he has followed the Conscious Embodiment series: Breathing; The Spine; The Pelvis; The Shoulder; Body Reading . He has also followed a range of courses working with small equipment such as toning balls (weights), triad balls and training circles as well as .
Alex initially trained as a performing artist in the sixties and seventies, specialising in dance and movement and what is now known as 'Physical Theatre'. His dance training was in the LABAN system through the Joos/Leeder method: those are the ones who trained Pina Bausch.
In subsequent years this was augmented by a growing awareness and involvement with the Alexander technique which kept feeding body awareness and control into his performance work as well as his teaching.
He has spent some years applying these skills in the Development Sector, working with small communities in low- and middle-income countries all over the world using performance and the arts to foster cultural action, communications and social change and developed the Participatory Performance Practices (PPP) approach to training community artists.
Over the years he has worked with and trained actors, dancers, farmers, street children, sex workers, development professionals, students and school teachers. (He wrote an account of all this some 15 years ago in an online book. (this chapter explains ).
Client centred learning and teaching
All his work - community arts as well as academic teaching - has always been predicated on a collective approach. For more on participatory learning, please visit the Client-centred learning and teaching page, below.
During his years as a cultural activist and development worker he was a player in international discourse on Participatory Art and Culture. Later he joined the University of Wnchester where as a Senior Lecturer he helped develop and deliver the MA in Theatre and Media for Development degree.
In addition he developed and was Co-ordinator of the mPPACT project (methodology for a Pupil and Performing Arts Centred Teaching), which trained 55 teachers in England, Greece, Denmark and Cyprus and reached some 500 of their pupils. This was a project of the EU Long Life Learning programme.
In the end his overriding interest in our bodies and the way we 'use' and indeed sometimes abuse them, along with his own back problems, led him to train as a Pilates coach, preferring BCP's client-centred approach, from among a range of other training providers..
In 2013 he was featured as BCP teacher of the month.
During 2015, he joined Hands-on Health as their resident Pilates coach, for private sessions and group classes. Although he can no longer manage the weekly train to Exmouth and back to London, he is proud to have remained a part of the Hands-on Health team. He continues to work privately with clients in the SouthWest, when visiting family in Devon.
Alex prefers to work closely with individuals and small groups committed to improving their own bodies and themselves: refining their posture, addressing their aches and pains and most importantly developing their core strength in order to retain (or regain) a sleeker profile and an active healthy body.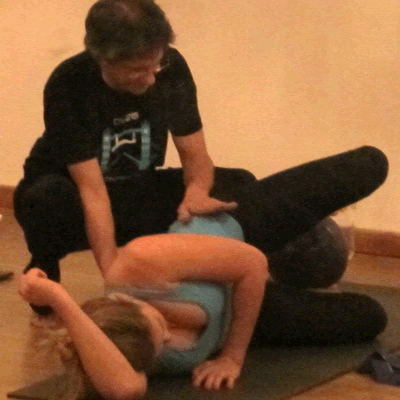 BCP and other training:
Body Control Pilates Mat Work level 3
Body Control Pilates Intermediate Mat Work level 3
BCP Pilates for Lower Bain Pain level 4
BCP Pilates Level 4 (ongoing)
Small Toning Balls
Toning Circles
BCP Pilates for Bone Health (osteo-porosis)
BCP Pilates for Older Persons
BCP Pilates for Pre/Post-Op Hip Replacements
Conscious Embodiment and Holistic Anatomy
Walking the Lines: Gait, Anatomy Trains and Fascial Efficiency
Register of Exercise Professionals level 3
CPR certificate

View Alex Mavrocordatos's profile on